A newer therapy for acute and chronic anal fissures is botulinum toxin (BOTOX®). Most famous for its cosmetic benefits, injections of BOTOX® directly into the internal anal sphincter can also be an effective treatment for fissures. Our colorectal surgeons use the latest treatments and have access to a state-of-the-art surgical center to care for its patients. As a patient, you can have comfort in knowing that you are receiving an optimal standard of care.
Understanding How BOTOX® Can Treat Your Fissure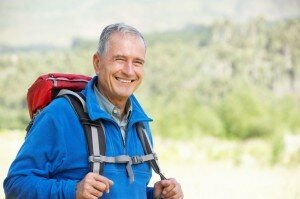 BOTOX® (botulinum toxin) is a purified neurotoxin that produces a temporary localized muscle paralysis. In cases of anal fissure, the botulinum toxin is injected directly into the internal anal sphincter and, in effect, performs a chemical sphincterotomy. This injection of the toxin can be used to paralyze your sphincter muscle, allowing the fissure to heal. BOTOX® can be administered in the office with or without anesthesia, with the entire process taking no longer than 30 minutes on average. Patients will usually be able to go home within an hour or two of having the procedure performed.
BOTOX® is an effective treatment in the short to medium term, with three out of four people remaining symptom-free for 3 to 6 months after treatment, until the nerves regenerate. Further treatment may be required in the long-term, as around half of patients might experience a return of their symptoms within three years. In this instance, if there is a recurrence, the patient may benefit from surgical options such as sphincterotomy.
Success Rate
Most patients have at least some pain relief after treatment with BOTOX®. Botox has the advantage of being effective in 60-80 percent of cases as well as being reversible and repeatable. On average it takes approximately 1-2 weeks to start feeling relief and maximum relief is felt during the 4th week and lasts as long as 6 months.
The Side Effects
The procedure is safe and has very few side effects; in fact the main advantage of BOTOX injection is the avoidance of lateral sphincterotomy surgery, which is a permanent division of part of the anal sphincter muscle and a procedure that has a minor risk of incontinence. Side effects of BOTOX® include potential urinary retention, gas/fecal incontinence, bleeding, infections, heart block, muscle weakness, postural hypotension, and allergic skin reactions.
For most people, however, these side effects are rare.
BOTOX® As A Non-Surgical Alternative
Botulinum Toxin or BOTOX® is increasing in popularity as a treatment for chronic anal fissure. Not only does it come with few side effects, but it is a non-surgical and less invasive alternative to other treatment methods.
BOTOX® FAQs
Q: What should I do to prepare for the procedure?
A: There are a few things you can do to prepare for your treatment:
Arrange for someone to drive you home after the procedure.
Consider making arrangements for someone to help you out for a day or two after you leave the hospital.
Do not eat or drink anything for 6 hours before the procedure.
Q: Does the procedure require anesthesia?
A: In some cases, anesthesia is not required. Your doctor can outline your course of treatment as well as anesthesia specifics during your consultation.
Q: How many injections will I receive?
A: The number of injections will depend on the patient and the level of severity. On average 2 injections are given.
Q: What can I expect to feel after the injection?
A: Most patients have a small amount of anal bleeding for up to 24 hours after the injection.
Q: How much does treatment cost?
A: Typically this treatment is not covered by insurance, however our office can provide you with cost and payment options if you are unable to receive coverage through your health insurance.
Contact Our Los Angeles Colorectal Surgeons
If you are seeking a minimally invasive and/or non-surgical form of treatment for your fissures, our Fissure & Fistula Center of Excellence can offer you an array of treatment options. All you need to do is schedule an initial consultation. Fill out our online contact form or call us directly at (888) 512-2312. Do not hesitate to seek help when it comes to your health.
Please read this article on WebMD has additional information for anal fissures – botox injections.
Next, read about the causes, symptoms, and diagnosis of anal fissures.