The Fissure & Fistula Center of Excellence has successfully helped thousands of patients with anal fissures.
Although fissures and fistulas can be a very embarrassing topic, many of our patients are so thrilled with their results they have opted to share their experience with others.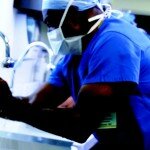 We hope you will find the below fissure testimonials encouraging to remind you that there is hope! Please call our center today to schedule a consultation with a fissure and fistula specialist and be on your way to recovery.
Testimonials for the Fissure & Fistula Center of Excellence
"Such great follow up, so caring and friendly. "
-Craig
---
"Everyone was very nice and professional and I was impressed by the cleanliness and state of the art equipment in use."
-Matthew
---
"My nurses and all the staff and doctors were excellent!"
-Anonymous
---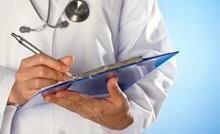 "I so appreciate the anesthesiologist giving me a call to work out things prior to surgery, he was so pleasant and I especially am grateful that he gave me enough anti nausea medication. I literally had no nausea at all. In the past I have had problems with other surgeries. I appreciate his attention and conscientious desire to help his patients with this."
-Sawyer
---
"The front desk crew was warm and friendly and made me feel at ease, especially since I was a little nervous about my procedure."
-Hale
---
"I noticed that everyone was alert, friendly, and concerned about my welfare."
-Kim
---
"I would recommend both my doctor and the facility to anyone."
-Boyd
---
"The staff was exceptional. Everyone was nice, friendly, professional and always had time for a question or a concern."
-Tyler
---
"I felt myself to be in good professional hands, and my optimal recovery confirms that perception."
-Oliver
---
"My expectations are HIGH, and were met!"
-Madelyn
---
"Every person I encountered at La Peer was so helpful and kind, from the front desk to the pre-op, surgical, and post-op nurses. I couldn't have been happier with my experience."
-Kelly
---
"I can't believe that I am even admitting to this, but I went to see Dr. Nowain for hemorrhoids. I know that they are pretty common but it has still been an embarrassing topic for me. Before I ever had problems with hemorrhoids, I only thought that senior citizens got them. But, I was definitely proved wrong. After a few years of on and off constipation, plus a job where I sit down for most of the day, I was plagued with this annoying condition. I wasn't sure if I should go to my general doctor or if I should see a specialist. After talking with my sister, who is in nursing school, she suggested that I see a gastroenterologist.
"So, I started to search online and came across Dr. Nowain. His website was really user friendly and helpful so I decided to call his office to see if they could help me. When I spoke with the receptionist she was very understanding and friendly. I was nervous to admit that I even had a problem with hemorrhoids but the receptionist assured me that there was nothing to be embarrassed about. I was so pleased with our conversation that I decided to make an appointment with Dr. Nowain.
"When I got to his office, on the day of my appointment, I was impressed with how professional everyone was. The entire staff was so nice and they seemed like they all genuinely cared about the patients. I didn't even have to wait that long to see Dr. Nowain, which was really great, considering my level of anxiety was so high that day.
"Dr. Nowain was so incredibly patient and personable that he instantly put me at ease. He really does have the best bedside manner! Well I won't get into the details of my exam but he did this new banding procedure that was almost like a rubber band. It was actually kind of cool, he showed me how the entire procedure would be done before hand, I even came home and told my sister about it! It did not hurt at all and the hemorrhoid just fell off after a few days just like he said it would. Amazing to finally feel relief!
"Dr. Nowain told me that almost every adult deals with hemorrhoids at some time in their life which made me feel much better. I wanted to leave this review on yelp in case there are others out there embarrassed like I was. They should know there are options and nice doctors who can help you. I feel so much better now and I know that if I ever have any problems in the future, Dr. Nowain will be able to help me. Thanks Dr. Nowain, you're awesome!"
— Robert Z
---
"Dr. Nowain is one of the most attentive and patient doctors I've been to. He is not only incredibly personable, but he makes you feel comfortable and goes out of his way to make sure all of your questions and concerns are taken care of. In addition, I moved to another city and he personally called my new physician to explain my medical history and made sure I was going to be in the right hands. I highly recommend him."
— Heather N
---
"Dr. Nowain was extremely caring, thorough, and patient. He listened to and solved my problems. I did not have to wait long to be seen and his front office staff was very efficient and friendly. I highly recommend him if you have any GI issues."
— Kris R
---
"I go to Dr. Mehdizadeh and have been in love with everything about him, his practice and his services ever since my initial visit.
He is professional, funny, easy going and really helps identify with my problems and helps me come up with the right treatment options that are tailored to my needs.
I cannot recommend him enough!"
– Kellie R.
---
"The nurses were friendly, compassionate & helpful. Loved them!"
– Mikhail
---
"Couldn't have asked for more!"
---
"Wonderful, caring staff."
Next, read about our Free Insurance Verification program.