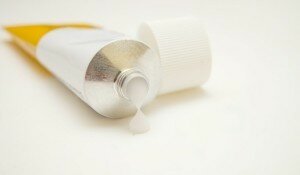 When seeking to relieve symptoms associated with anal fissures, non-surgical treatments are recommended initially for acute and chronic anal fissures. These treatment options usually include topical nitroglycerin or calcium channel blockers. Through topical ointments, the sphincter muscle can relax in order to stimulate the healing process.
After consulting with one of our highly skilled Los Angeles colorectal surgeons, we can prescribe the necessary medications as the first-line of defense against fissures. This will not only relieve symptoms but also promote healing.
What's Considered Chronic?
When dealing with short-term or acute anal fissures, they can usually heal using home treatment. However, sometimes fissures do not heal with these measures. If an anal fissure has not healed after 6 weeks, it is considered long-term or chronic and may need additional treatment.
As the first-line treatment for chronic fissures, the local application of medication helps to relax the sphincter muscle, thus allowing the healing to proceed. The most common forms of topical solutions include:
Nitroglycerin Cream
A 0.2% nitroglycerin cream can reduce the pressure in the internal anal muscle (sphincter) and allow the fissure to heal. A pea-sized dot of cream is massaged into the fissure and the surrounding area. You do not want to use a larger amount at one time, because this medicine can cause headaches, lightheadedness, or fainting from low blood pressure. It is also a good idea to either wear gloves when applying the nitroglycerin cream or wash your hands right after. The skin on your fingers can absorb the medicine and increase your chance of side effects.
Please read this article on WebMD for further information on this topical cream.
Calcium Channel Blockers
The calcium channel blockers nifedipine and diltiazem are available as pills and also as a gel that can be massaged into the fissure and the surrounding area. Calcium channel blockers work by decreasing resting anal pressures. Topical treatment with 0.2 percent of nifedipine four times a day has few side effects. The pill form of these medicines has more side effects than the gel form, including headaches.
Topical Treatment Regimen
It is essential that topical treatment be continued for 6 to 8 weeks to allow the fissure wound to heal. It is common for patients to stop treatment after early improvement of symptoms, but an early relapse often follows. Your doctor will follow up with you approximately every 6 to 8 weeks to examine the area. Once healed, you will be given recommendations on how to maintain a high-fiber diet, which decreases the risk of recurrence.
If a fissure is resistant to topical treatments, then botulinum toxin (Botox) and surgical alternatives may be considered as next steps. These alternative treatment options will be discussed during a follow-up appointment between you and one of our experienced surgeons.
Contact Colorectal Surgeons in LA
If you believe you may be suffering from an anal fissure and need treatment to help alleviate the symptoms, then call our Los Angeles office. Our Los Angeles colorectal surgeons can provide you a variety of treatment options and follow-up care. Call us at (888) 512-2312 or fill out our online contact form and a representative from our office will contact you shortly.
Next, read about Botox injection for anal fissures.