There are a number of surgical options to cure anal fissures, including dermal flap coverage (also known as an anal advancement flap) in which adjacent skin (dermal flap) can be moved into the anus to cover the fissure. Anal advancement flap is an alternative to lateral internal sphincterotomy (LIS) for chronic anal fissures. Not only does it provide comparable results to LIS, but there is also a low incidence of incontinence.
Why Choose Our Colorectal Surgeons?
At La Peer's Fissure & Fistula Center of Excellence, our outstanding surgeons understand that the key to treating our patients is to understand their individual needs and provide the best course of treatment for an improved quality of life.
More About the Process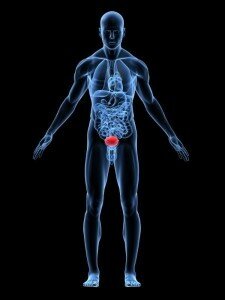 Anal Advancement or dermal flaps involve taking healthy tissue from another part of your body and using it to repair the fissure and improve the blood supply to the site of the fissure. Simply put, this procedure replaces the chronic non-healing tissue with well-vascularized tissue that has a better chance to heal. The surgery also preserves the sphincter muscle, thus minimizing the risk for those who have a higher chance of incontinence from the start. It is performed under general anesthesia.
The dermal flap is a great alternative for patients following failed conservative fissure treatment and without the risk of incontinence. It can also be recommended when a patient experiences recurrent fissures after sphincterotomy.
Good Candidates for Anal Advancement Flaps
An anal advancement flap has been suggested for patients at increased risk of fecal incontinence. These candidates include elderly patients, diabetics, irritable bowel patients, and multiparous women because it safeguards the sphincter muscle.
Anal advancement flaps are also a good choice for those who have recurrent fissures post-LIS. Patients, who have undergone multiple surgical attempts at fissure healing, have found a higher rate of complete healing with anal advancement or dermal flaps.
Dermal Flap Coverage FAQs
Q: What causes fissures in the first place?
A: There are several factors that can result in anal fissures, including:
Large or hard stools passing through the anal canal
Constipation and straining during bowel movements
Chronic diarrhea
Inflammation of the anorectal area due inflammatory bowel disease (IBD)
Q: Is dermal flap coverage better than lateral internal sphincterotomy?
A: It depends on the individual as well as a patient's medical history. Studies have shown comparable results with both procedures; however, this is a good topic to discuss with one of our surgeons during your initial consultation.
Q: Under what circumstances should someone have an anal advancement flap procedure?
A: The anal advancement procedure is a viable option for people suffering from chronic fissures. But if you are a patient that has tried conservative treatment and lateral internal sphincterotomy, then our surgeons may recommend trying this alternative.
Q: Is there a high risk of incontinence?
A: This treatment option holds a lower risk of incontinence than other methods because the sphincter muscle is preserved. For those who have a greater chance of incontinence, this may be a viable option to treat their fissures.
Q: How much does the dermal flap surgery cost?
A: There are several factors that determine the cost of surgery. After your initial consultation our staff can discuss insurance coverage specifics as well as payment options if you do not have insurance.
Schedule Your Appointment Today
If you have a fissure, you should discuss these surgical options, including dermal flap coverage, with our surgeons so you can choose the one best for you. Do not hesitate to contact our colorectal specialists today by calling (888) 512-2312.
Please read this article about Anal Advancement and Procedures from the US National Library of Medicine.
Next, read about topical treatments for anal fissures.