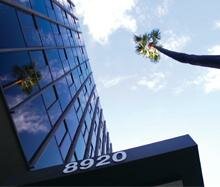 At the La Peer Health Systems Fissure Surgery Center of Excellence, we are proud to help our patients in the most comfortable and technologically advanced facilities in the field of medicine. Because having the most state-of-the-art technology available is essential to providing high-quality patient services, the facilities at the Fissure & Fistula Center of Excellence underwent a complete multi-million dollar renovation in the last 12 months.
Green Energy Initiatives
At the Fissure & Fistula Center of Excellence, our doctors are committed to leaving the world a better place for their children and grandchildren. To that end, we are proud to announce that the Fissure & Fistula Center of Excellence is a GREEN SPACE.
Our green practice initiatives include: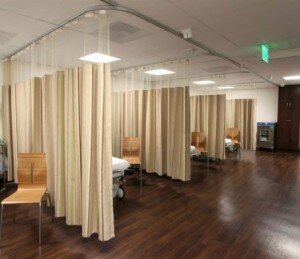 High efficiency lighting throughout the facility
High recycled content in furniture, fabrics, ceiling tiles and cabinetry substrates
FSC certified veneer wood
Low VOC (volatile organic compounds) content and no added urea-formaldehyde in all materials (paint, adhesives and coatings)
Zoned lighting for individual control
Lots of locally made custom furniture
All EnergyStar rated equipment
Glass doors to transmit natural light to the interior space
Contact Our Los Angeles Surgical Facilities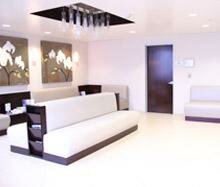 The Fissure & Fistula Center of Excellence is a world-class facility that houses some of the best colorectal surgeons in the country. While many doctors perform colorectal surgery, few colorectal surgeons are as highly regarded as the doctors at La Peer Health Systems' Fissure & Fistula Surgery Center of Excellence. Our specialists received training at some of the top medical schools in the country, and many are actively involved in cutting-edge research.
To schedule your consultation at our state-of-the-art facility, contact us at (888) 512-2312 or fill out our online contact form. We look forward to providing you with high quality patient care.
We accept Cigna, Aetna, United and Health Net, but can also accommodate patients with no insurance or patients with other insurance providers. For more information about insurance and cost, please visit our insurance verification page.
Next, read about our humanitarian efforts with Crohn's & Colitis.